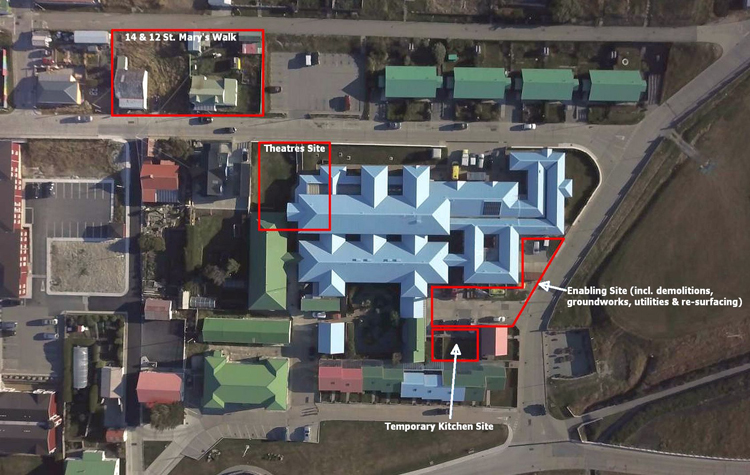 Hospital works to begin as Planning Committee approves house demolition
Posted: 3 May 2019
Article from Penguin News, May 3, 2019
The Planning and Building Committee this week approved the demolition of two derelict Government properties on St Mary's Walk and to turn the site into a temporary car park and construction lay down area.  The move will enable a series of construction works at the King Edward Memorial Hospital (KEMH) to start.
In a presentation to the committee, construction Project Manager for the Department of Public Works, Simon Griffiths, said that a new theatre and imaging suite for the hospital requires the existing kitchen to be moved to a temporary kitchen elsewhere on KEMH grounds.
The area next to the temporary kitchen site, which is currently a car park, will in turn require considerable groundworks and resurfacing.
It was therefore proposed that the area in question, which currently houses the two derelict properties, will provide support to those enabling works by substituting the car parking space and providing a suitable construction lay down area.
As part of the approval, the applicant will have to submit management plans addressing how nuisance to neighbours will be minimised, as well as addressing traffic management.