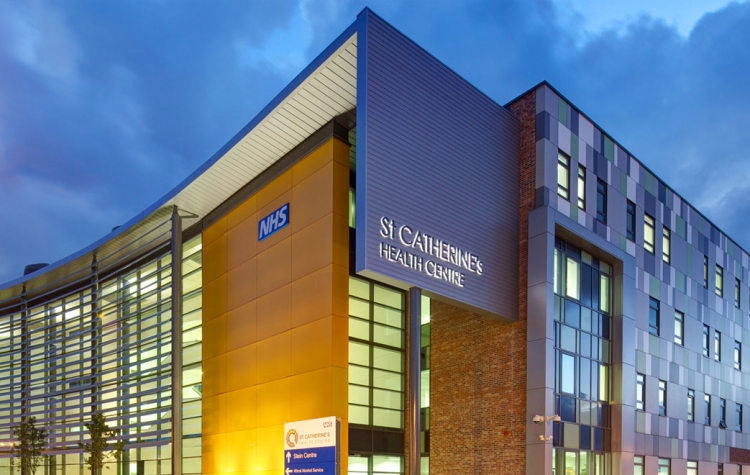 Quality healthcare environments should positively impact all users
Posted: 6 October 2015
How buildings 'work' can have a huge impact on users, and this is especially true of healthcare facilities which must satisfy both the needs of sometimes vulnerable patients, as well as busy clinicians and other medical staff.
A fabulous looking foyer may attract positive attention from visitors, but if the use of space is detrimental to other key areas of the building, it may not be in the users' best interest.
As well as the design of the building's main spaces, a number of other issues come into play specifically when designing healthcare environments. For example, it is well recognised that a number of factors including access to natural light, a view of the outside world and artwork on the walls can all help to contribute to patient recovery times.
One Ltd has extensive experience of designing and delivering buildings that keep the needs of all users in mind, as Director Jason Whittall explains, "We have worked on a wide variety of projects for clients in the healthcare sector and apart from looking great and providing good value for the client, the most important aspect of all of these buildings is that they must be fit for purpose for a variety of users – patients have very different needs from clinical staff."
One issue that remains the same for all users is the flow of the building and how people move around the space. Whether it's a new-build project, or a refurbishment of existing premises, all users need functional spaces that are easy to navigate and use.
One's 360°thinking approach can help deliver significant cost savings without compromising on quality. Jason continues, "One team with a variety of specialist skills working on a number of different aspects of a project can offer significant benefits. Having a cohesive outlook means One can ensure the finished building achieves all of the stated objectives, whilst staying within the agreed budget and build timeframe."
From masterplanning to ensure the project makes best use of all opportunities, to landscape architecture designed to integrate the building with its surroundings, One's team has the know-how to see projects of all sizes through from initial planning to completion.
Please visit Stand F32 at Healthcare Estates (20-21 October), or call the team on 01905 362300 to discuss your specific requirements.
More information about our attendance at Healthcare Estates, including our BIM capability, can be found by following this link and examples of previous healthcare architecture and design projects can be viewed here.