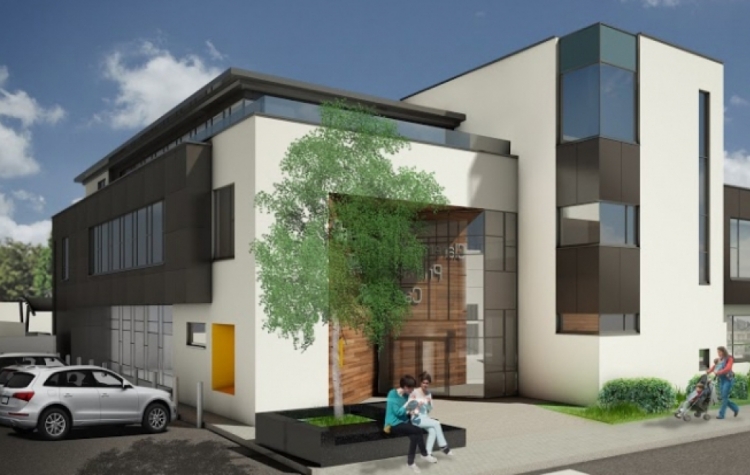 ONE Landscape Architects help Prime, Balfour Beatty and InfraRed to secure landmark primary care programme in Ireland
Posted: 16 September 2015
A consortium comprised of Prime, Balfour Beatty and InfraRed Capital Partners Limited (as the investment adviser to HICL Infrastructure Company Limited (HICL), the listed infrastructure fund) has been selected as Preferred Tenderer to deliver 14 primary care centres across Ireland. The project, with a combined capital value of circa €140 million, is the first programme of its kind in [the Republic of] Ireland's primary care market.
The Health Service Executive (HSE), which provides all of Ireland's public health services, issued the tender through the National Development Finance Agency (NDFA) in response to the government's health reform programme, which places a new emphasis on developing the role of primary care within a universal healthcare system.
The Prime led Consortium combines the considerable skills and resources of healthcare property company Prime, international infrastructure group Balfour Beatty, and InfraRed Capital Partners Limited a leading global investment manager focused on infrastructure and real estate. Over the last five years Prime, Balfour Beatty and InfraRed have successfully raised over €3 billion of senior debt funding to support projects across the PPP infrastructure and primary care markets.
The successful bid was based on the concept of 'One project, fourteen communities' and the One Landscape Architecture team were an integral part of this process. Working with three different architectural teams in Ireland, each primary care centre has been designed to address its local needs and location, while combining common elements such as energy conservation, materials selection, operational needs and maintenance requirements all aimed at delivering value for money. This is a 25-year Design, Build, Finance and Maintain (DBFM) contract.
In addition to GP services at each of the new primary care centres, some sites will include additional services such as: dental services; physiotherapy, speech and language services, community nursing, community mental health services, child and adolescent mental health services, early intervention teams, and doctor on call services.
Mark Martin, Business Development Director at One, said: "We were delighted to work on a circa €140 million project with such a large team of consultants on fourteen sites across Ireland. Co-ordinating information and producing a consistent design process that adhered to best practice and the principles of the healing landscape were challenging. Completing the bid from start to finish in 3 months added a new dimension to that challenge but I am glad we showed we had the resources to deliver a consistent, quality product that helped lead to a successful conclusion."
Will Bilbrough, Development Director at Prime plc, said: "We are delighted to have been appointed preferred tenderer and look forward to working with the HSE and NDFA to deliver this pivotal healthcare PPP for communities across Ireland. Our expertise in design development enabled us to work within strict criteria and still enhance the designs for each primary care centre. In doing so, we added value by demonstrating opportunities to improve patient and staff environments and maximise flexibility, ensuring each centre can respond to changes in service provision in the future."
Tzvetelina Bogoina, Balfour Beatty Bid Director, said: "Balfour Beatty is a trusted partner in the healthcare construction and maintenance sector having delivered over £2billion worth of hospitals and care centres over the past decade. We look forward to working with the HSE and NDFA to deliver these primary care centres which will make a great, positive difference to local communities, not only in terms of health outcomes but in the positive impact it will have in creating local jobs."
Tony Roper, Director at InfraRed Capital Partners Limited added: "HICL has successfully invested alongside Prime in a number of primary care developments over the last few years and is very pleased to be able to have the opportunity to work alongside its Consortium partners and the HSE to deliver new vital improvements to the provision of primary care in Ireland."